Programs

Brochure
This page is the brochure for your selected program. You can view the provided information for this program on this page and click on the available buttons for additional options.
Drexel in Equatorial Guinea: Biodiversity on Bioko Island
Bioko Island, Equatorial Guinea
(Outgoing Program)
The Program
This Bioko Island Study Abroad Program takes place in the Spanish-speaking central African country of Equatorial Guinea and is built upon the long term academic partnership between Drexel University, the Bioko Biodiversity Protection Program (BBPP), and the National University of Equatorial Guinea (UNGE). The format of the program includes individual field research projects at the Moka Wildlife Center in the southern highlands of Bioko, coursework at UNGE in the capital city of Malabo, and additional fieldwork in the tropical forests, mountains, lakes and beaches of Bioko Island. To maintain the high level of individualized study, the program is offered twice a year (September - December & January - March) to a class of six to ten students.

For detailed program information read Bioko Island Logistics and FAQs

The Academics
The program offers a unique opportunity for undergraduates and recent graduates to:

--Study and work in a physically challenging environment. During the program you will be hiking on uneven surfaces, up and down mountains and hills. You will be required to hike in less than ideal conditions-- rain, humidity, biting ants, etc. While you do not need to be a triathlete to go on this program you need to be reasonably fit and able to hike and walk significant distances.
--Study tropical biodiversity and its conservation, with an emphasis on field work that takes advantage of Bioko Island's pristine rain forests ranging from sea level to over 10,000 ft in altitude, its seven species of rare monkeys, and its four species of nesting sea turtles.
--Work in collaboration with an experienced African field biologist on an individual research project, thereby adding to the biodiversity database being created for Bioko Island.
--Explore the linguistic and cultural diversity of Equatorial Guinea by collaborating with local university students on research projects and on Spanish language skills.

Course Offerings
The courses offered in this program have been specifically designed to reflect the realities of biodiversity conservation in developing countries. Students are required to take all 5 courses for a total of 22 quarter credits (15 semester credits) during each 11-week term. Please note that Drexel students will be registered for 20 credits--earning only 2 credits for the Lang 180 course. There are opportunities for service learning, especially teaching English as a Second Language, as well as volunteering in local schools, clinics and at BBPP's Moka Wildlife Center.

The courses in the program are taught in English and the professors (some US citizens; some Equatoguinean citizens) typically have advanced degrees from accredited universities in the United States.

Are you a Drexel Biology major or pre-med student? These courses can easily fit into your curriculum:
Bioko Bio Plan of Study OR Bioko Pre-Med Plan of Study with MCAT timeline. Check with your advisor.












ENVS 342 EQUATORIAL GUINEA: Natural Resource Economics
A lecture course that combines instruction in the economic implications of natural resources (renewable and non-renewable resources, efficient utilization, market performance, government controls, sustainability and discounting) with a university-wide guest lecture series addressing local issues. (4.5 quarter credits = 3 semester credits)

ENVS 341 EQUATORIAL GUINEA: Society and Environment
A lecture and community outreach course based at UNGE that combines instruction in mankind's relationship with the natural environment (human population, natural resources, environmental degradation, pollution, biodiversity loss and climate change) with environmental outreach activities specific to Equatorial Guinea. (4.5 quarter credits = 3 semester credits)

LANG 180 EQUATORIAL GUINEA: Spanish Language & Equatoguinean Culture
Drexel students will be registered for 2 credits in order not to go over the 20 credit limit). A lecture and discussion course that explores the social and cultural traditions of Equatorial Guinea through readings of significant works (poetry, fiction, social and cultural commentary) in Spanish, where appropriate by Equatoguinean authors. For those students with lower level language skills the course will focus on Spanish language acquisition. (4.5 quarter credits = 3 semester credits)

ENVS 344 EQUATORIAL GUINEA: Field Research in Tropical Ecology
An intensive research course that takes advantage of the unspoiled rain forest adjacent to the Moka Wildlife Center, a university affiliated research station located in the highlands of Bioko Island. Opportunities exist for student research on topics including primates, antelope, birds, chameleons, butterflies and plants. Assignments for this class will begin approximately one month before the program begins. Please plan accordingly. (6 quarter credits = 4 semester credits)

ENVS 343 EQUATORIAL GUINEA: Field Methods in Tropical Ecology
A lecture and field excursion course based either on the southern beaches or in the Caldera, combining instruction in standard methods for studying rain forest communities (expedition planning; GPS and mapping, forest diversity and productivity;wildlife population monitoring) with multi-day field experiences in Bioko Island's remote protected areas. (3 quarter credits = 2 semester credits)

The cornerstone course of the program is ENVS 343 - Field Research in Tropical Ecology (6 quarter credits= 4 semester credits), which takes advantage of the unspoiled rain forest adjacent to the Moka Wildlife Center, a university-affiliated research station located in the highlands of Bioko Island. Over time this course has been taught by an exciting combination of both prominent (Dr. Tom Butynski; Dr. Esteban Sarmiento) and emerging (Dr. Drew Cronin) field biologists, who have focused on cooperative learning techniques to span cultural differences, while still imparting a sound foundation for ecological research and conservation best-practices.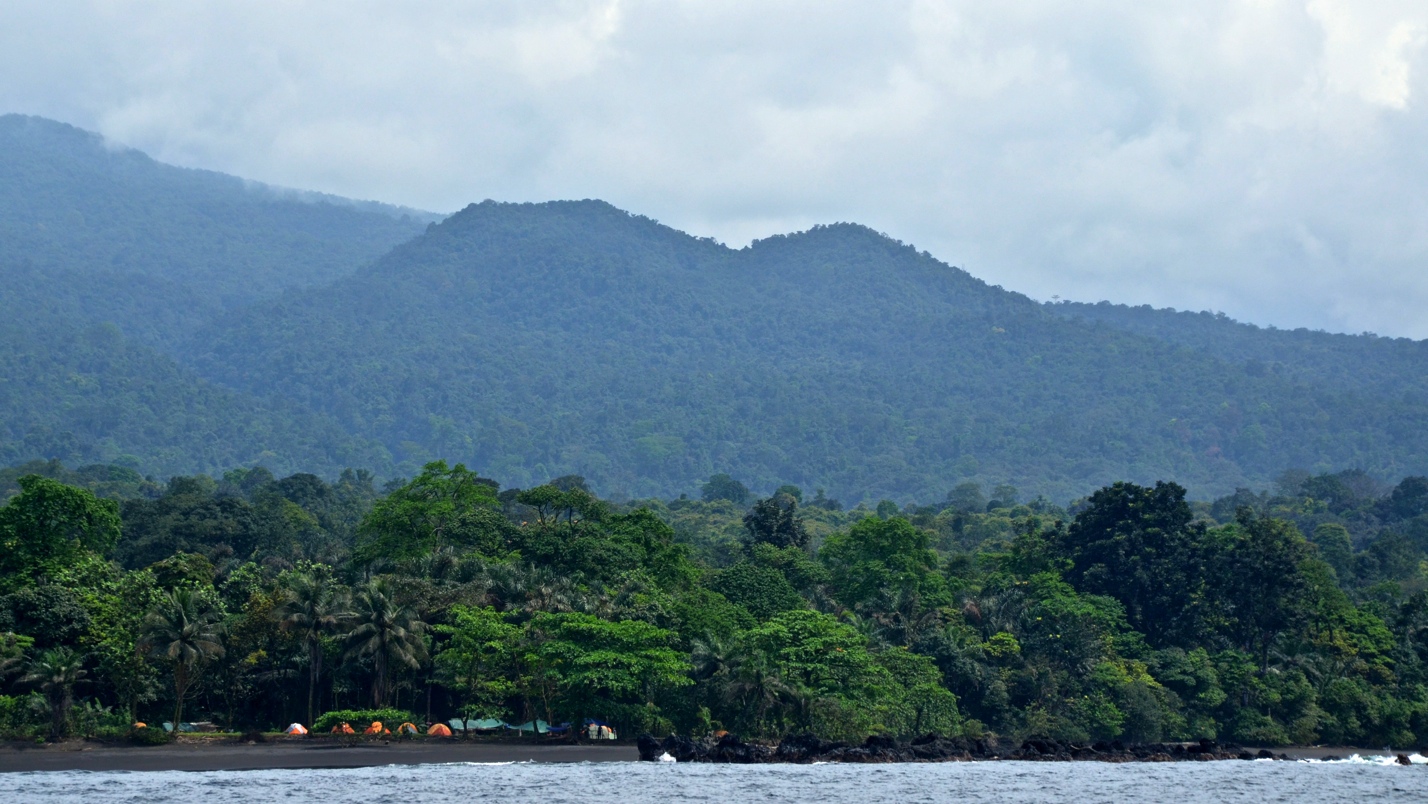 The Instructors
Dr. Hilton Oyamaguchi is a Postdoctoral Researcher from Dr. Gonder's lab at Drexel University. He received his Ph.D. in Biology from University of California, Los Angeles under Dr. Thomas B. Smith supervision. His research is focused on understanding the biological processes that maintain and generate this biodiversity and how to apply this information into conservation planning. His previous research focused on the diversification process of anurans along the Amazon-Cerrado gradient in South America. In addition, he worked on thermal acclimation and tolerance of the Túngara frog from Central America. He joined the BBPP in 2015, where he is studying the environmental drivers of population divergence in ectothermic tetrapods along the elevational gradient of the Gran Caldera (2,261m) and Pico Biao (2,009m) on Bioko Island. In addition, he is interested in understanding the physiological responses of anuran tadpoles from Central Africa to climate change."

Dr. Drew Cronin is a Postdoctoral Researcher with the BBPP whose main research interests include primate ecology and conservation, and the drivers and dynamics of bushmeat consumption. Drew first traveled to Bioko as a undergraduate student in 2005, and after completing his bachelor's degree at Arcadia University, he then served as the Resident Director for the Bioko Study Abroad Program from 2007 to 2008. Drew received his Ph.D. in Environmental Science from Drexel University focusing on patterns of bushmeat consumption and the effect of hunting on primate populations on Bioko. As such, he has first hand knowledge of conservation work from many viewpoints, and is able to relate this to students on many levels. In the past Drew has taught the FRTE course.

Dr. Katy Gonder comes to Drexel with nearly 20 years of research experience from Central Africa. The primate enthusiast specializes in African biodiversity and conservation strategies, and joins the Bioko Biodiversity Protection Program — founded by bio prof Gail Hearn, PhD — as the principal investigator. Dr. Gonder's areas of interest include Genomics, evolutionary processes, tropical biodiversity, conservation science, educational capacity building. She also works with Central Africa Biodiversity Alliance, Tropical Rainforest Education Experiment and Chimpanzees in Nigeria and Western Cameroon. Dr. Gonder will be teaching FMTE during Fall 2014.

Take a look at four example papers (chameleon ecology; butterfly ecology; galago ecology; gastropod diversity) that resulted from the Spring 2011 Field Research in Tropical Ecology course.

A second shorter field course, ENVS 411 - Field Methods in Tropical Ecology (3 quarter credits = 2 semester credits) involves a roughly one-week expedition to Bioko's undisturbed southern coast. This expedition gives students the opportunity to census forest animals, especially the seven species of monkeys which occur at high densities in this area, and also to record nesting activities by the four species of sea turtles.

The remaining courses (Natural Resource Economics; Society and Environment; and Spanish Language & Equatoguinean Culture) are taught at UNGE in the capital city of Malabo.

Interested in learning more about the drill monkeys that are on Bioko? Check out the The Drill Project.

Interested in learning more about Dr. Gail Hearn, the founder of BBPP and the faculty member whose research inspired the Bioko Study Abroad program? Check out this video about her amazing work.
Language
While all coursework on this program will be in English, the national language of Equatorial Guinea is Spanish, thus students are recommended to have one year of university level Spanish (Spanish 103) or the equivalent or several years of university level French, the second language of Equatorial Guinea, in order to take the greatest advantage of the experience. Please contact us to discuss your language abilities. To advance their language skills more quickly before studying abroad, Drexel students should consider taking more language courses on campus during their co-op terms. For more information please contact the Drexel Modern Languages Program at 215-895-5816.
Credits and Grading
Drexel students will receive Drexel credits and Drexel grades. The grades will be tabulated in their GPA. Drexel students will be registered for 20 credits and are required to take all courses.

Visiting students will receive one official Drexel transcript sent directly to your home institution. It is your responsibility to make sure that you understand how you will receive credit for the work you do on Bioko Island. Please check with your study abroad and academic advisors before you leave in order to avoid future disappointment. Visiting students will be registered for 22 credits and are required to take all courses.

Program Calendar
Fall term
Mid September- Mid December.
Exact dates will be emailed to participants in June

Winter Term
Early January- Mid March
Exact dates will be emailed to participants in November

Life on Bioko
The island of Bioko is one of the most beautiful and biologically-significant places in all of Africa. It is home to one of Africa's greatest concentrations of endangered primates and to numerous unique species of frogs, plants, insects, and many more species. During the dry season (November to February), butterflies gather in the rain forest and endangered marine turtles come ashore to nest on the black sand beaches. Nearly 200 species of birds fly amongst the island's three volcanic peaks, the highest almost 3000 meters above sea level (~ 10,000 ft). Located 20 miles (37 km) off the coast of Cameroon in west central Africa, Bioko is a part of the African country of Equatorial Guinea. At Bioko's northern tip is the country's capital city, Malabo (population: 100,000), a city pulsing with petroleum wealth and easily accessible from many European capitals. Moving south the island becomes increasingly rural, devolving into large swaths of undisturbed virgin rain forest.

The August 2008 issue of National Geographic, Island Ark: A Threatened African Treasure provides a wonderful introduction to both Bioko Island and the work of the Bioko Biodiversity Protection Program.The National Geographic photographers also put together a short film, Photographers on the Loose, documenting their work on Bioko for the article. You can also view all of the photos from National Geographic on-line.

Find out more about the program through the eyes of previous participants in Dragons Abroad, a student's blog from Winter 2013, the Winter 2014 Facebook Page or the Fall 2014 Facebook Page.

You can also view a short documentary about EG by going here: Portrait of a Nation: Equatorial Guinea
Housing
Students live in tents while on the Field Research in Tropical Ecology course, and while taking the Field Methods in Tropical Ecology course, a total of about 4 weeks of the program, but during the re

st of the program live in a group house in the capital city of Malabo. The house is located in downtown Malabo on a busy street just a short walk from the University. The house has hot water, electricity, A/C, and intermittent email. Every student is issued a cell phone, as there is no land line in the house. Please see the budget sheet for more housing details.

Visas
US Citizens are not required to have a visa to enter Equatorial Guinea but non-US citizens will have to obtain a visa. The consulate of Equatorial Guinea is located in Washington DC. You will work directly with Drexel's study abroad office as well as The National University of Equatorial Guinea in order to facilitate the visa issuing process. This process may take 6-8 weeks so students should act early.
Cost and Financial Aid
Drexel Students
Drexel students pay their regular Drexel tuition plus an additional program fee, which covers housing, partial board, orientation and in-country field trips including the Moka expedition and the trip to the Southern Beaches. Please see below for more details

Visiting students
Visiting students pay a set fee which includes both tuition and the program fee. The program fee covers 22 credits of tuition, housing, partial bard, orientation and in-country field trips including the Moka expedition and the trip to the Southern Beaches. Please see below for more details.
Fall 2016 and Winter 2017 Program Fee
Drexel students: $6,200 + regular Drexel tuition
Visiting students: $17,200 flat fee which includes tuition and room.
Included in the program fee:

--Tuition (for visiting students)
--Housing both in Malabo and in the field
--24 hour watchguard for student house in Malabo
--Food during field work
--Internet
--Field Trips
--Airport pick up and drop off
--Transportation to and from Moka wildlife center
--Cell Phone (the program will supply students with a local cell phone. Students are responsible for paying for minutes)

The program fee does not include
-- Airfare
-- Visa, if applicable
-- Meals while in Malabo
-- Passport
-- Cell phone usage
--Personal expenses
--Immunizations

The program fee includes some meals (during fieldwork), but does not include health and accident insurance, books, personal property/travel insurance, and immunizations or airfare to and from Equatorial Guinea. Check with your study abroad office to see if you can use your federal financial aid or other aid to help pay for the cost of this program. Please see the program budget sheet for more details.

Immunizations
You should begin the immunization process now by contacting your primary care doctor. They can advise you on immunization centers in your area. Depending on your type of insurance coverage, some shots may be covered. See your doctor at least 4-6 weeks before your trip to allow time for shots to take effect.

The CDC recommends the following when studying in Central Africa:

--Hepatitis A, or immune globulin (IG)
--Hepatitis B, if you might be exposed to blood (for example, health-care workers), have sexual contact with the local population, stay longer than 6 months, or be exposed through medical treatment. A good idea. Hepatitis B vaccine is now recommended for all infants and for children ages 11-12 years who did not receive the series as infants.
--Meningococcal (meningitis), if you plan to visit Central African Republic, Chad, and Sudan from December through June. Also a good idea.
--Yellow fever, if you plan to travel anywhere outside cities. REQUIRED
--Typhoid, particularly if you are visiting developing countries in this region. E.G. is definitely a developing country and so this is highly recommended.

As needed, booster doses for tetanus-diphtheria, measles, and a one-time dose of polio vaccine for adults.

--Malaria is a preventable infection that can be fatal if left untreated. Prevent infection by taking prescription antimalarial drugs and protecting yourself against mosquito bites. You are REQUIRED to take one of the following antimalarial drugs: atovaquone/proguanil, doxycycline, or mefloquine (primaquine in special circumstances and only after G6PD testing).
Note: Mefloquine is NOT RECOMMENDED and chloroquine is NOT an effective antimalarial drug in Equatorial Guinea and should not be taken to prevent malaria in this region.
Rabies is recommended by the CDC, but is not required by the program.

Below are sample costs for the above mentioned vaccines from Drexel's student health center (3401 Market Street, Suite 105). Most student health clinics will have the same vaccines for similar costs. You must have a current Drexel ID in order to use the Drexel service.

Please check with your doctor as you may find that you have already received some of these vaccines as a pre-requisite for enrollment at Drexel or your home university.

Hepatitis A - $60
Hepatitis B - 3*$70 = $210 series of three: one shot now, one shot one month later, final shot 6 months later, most likely upon return from time abroad
Meningitis - $125
Tetanus-Diphtheria - $40
MMR booster - $55
Polio - $40

Students must also get the following vaccines which are NOT available at the Drexel Student Health Center but are available at Drexel University College of Medicine, Travel Health Center. There is a $35 office visit fee for Drexel students.

Travel Health Center
219 North Broad Street
8th Floor
Philadelphia, PA 19107
Phone: 215-762-6655
Fax: 215-762-3031 Yellow Fever - $100
Typhoid - $70
Financial Aid
Drexel Students
This is a Drexel sponsored program, thus all of your financial aid travels with you.

Visiting Students
You should be able to use your federal financial aid to help defray the costs of this program. Please fax all consortium agreements to the attention of Daniela Ascarelli, the Drexel Study Abroad Director, at the following fax number: 215-895-6184. Check with your study abroad office to see if you can use your home school financial aid to help pay for the cost of this program.

All Students
If you are interested in seeking additional funding please take a look at our Scholarship & Funding Opportunities on Scholarship & Funding Opportunities. Remember that scholarship deadlines may be much earlier than study abroad deadlines, so plan accordingly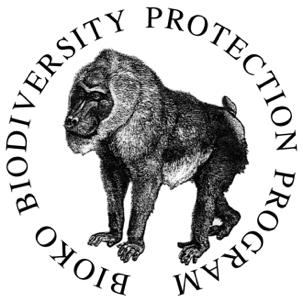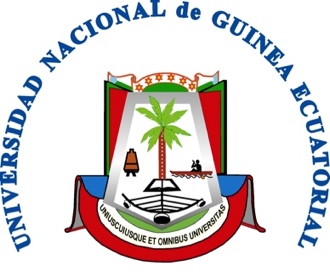 | Term | Year | App Deadline | Decision Date | Start Date | End Date |
| --- | --- | --- | --- | --- | --- |
| Winter | 2017 | 11/01/2016 | 11/15/2016 | TBA | TBA |
| Fall | 2017 | 02/01/2017 | 03/01/2017 | TBA | TBA |