Programs

Brochure
This page is the brochure for your selected program. You can view the provided information for this program on this page and click on the available buttons for additional options.
Drexel Spring Break in Germany & Czech Republic: Legacies of Nazi-era Policing
Munich, Germany;
Prague, Czech Republic
(Outgoing Program)
Program Terms:
Spring

Program Dates &
Deadlines:
Click here to view
Restrictions:
Drexel applicants only
The Program
Take a walk through Munich, Germany to witness the birthplace of the Nazi party and the dawn of the Third Reich. Then see for yourself how this resilient city recovered from its darkest days to become one of the most livable modern cities in Europe while retaining some of the best parts of its Old World architecture and Bavarian history. And yet, close inspection will show where the remnants of its Nazi past survive in surprisingly public places. Next, travel to the medieval city of Nuremberg to experience the Nazi Party Rally Grounds and the never-fully-completed Congress Hall. Spend the day exploring the Documentation Center, perhaps the most comprehensive museum of Third Reich Germany; and then visit Courtroom 600 – the site of the Nuremberg Trials – to see for yourself where the world held Nazi Germany accountable for its atrocities during WWII. Continue on to Prague — widely regarded as the jewel of East Central Europe — to explore a city that was occupied by the Nazis during the war, "liberated" by the Russians in 1945, and existed as a "protectorate" of the Soviet Union until the Velvet Revolution of 1989.
This study tour focuses on the development and maintenance of the Nazi police state in Germany and the Czech Republic (then Czechoslovakia) from 1934-1945. Students will learn that through legislation, terror, violence, and the use of concentration camps, the Nazi Regime established one of the most complete, far-reaching, and brutal systems of non-democratic social control in human history; and yet, we shall also see through our daily experiences with people, subways, trains, restaurants, and cultural sites that Munich, Nuremberg, and Prague cannot be singularly defined by their Nazi pasts. They exist today as cultural hubs that value the preservation of history while evolving and moving forward as global heritage cities.
For a visual taste of this program, watch this program
video from Spring Break 2014
.

Program Highlights Include:
Munich (and surrounding area):
-Marianplatz
-Haufbrau House
-Learning to navigate the Munich subway system
-Dachaue Memorial Site (i.e., the former Concentration Camp)
-Deutches Museum (optional)
-Allianz Arena (home of Bayern Munich Football Club) (optional)
-Traveling on the Inter-City Express (ICE) train from Munich to Nuremberg
Nuremberg:
-Nazi Party Rally Grounds
-Documentation Center
-Memorium Nuremberg Trials (Courtroom 600 – site of the Nuremberg Trials)
Prague (and northern Bohemia):
-Jewish Quarter and Old Jewish Cemetery
-Prague Old Town Square
-Theresienstadt (former concentration camp in Terezin)
-Learning to navigate the Prague tram (streetcar) system
-Prague Castle and Cathedral
-Museum of Communism
-KGB Museum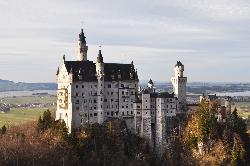 -Museum of Military Resistance
The Academics
Credit/Registration
: Students will be registered for CJS 380 The Legacies of Nazi-era Policing and Soviet-era Justice, a 3 credit course as part of their spring course load. Students must leave space for this 3 credits in their spring term credit load or will have to pay for exceeding the 20 credit maximum. The course credit for this program is not optional. There are no pre-requisites for this class.
Contact Hours/Assignments
: Click to view the
CJS380-Inter Field Exp Syllabus for 2016
. The majority of our contact hours will come from (1) required Pre-Departure Meeting #2 (see below), (2) a concise playlist of online videos that students will watch on their own any time before departure, and (3) and the study abroad course itself; so the online course in the spring will mostly involve a series of written reflection assignments that ask students to synthesize their travel experiences with assigned academic materials to make meaning from their observations while on tour. Moreover, as part of the course, students must maintain a travel log (either electronically or in written form), which they will submit as an assignment for the CJS380 course. The Blackboard site for the CJS380 course will be created at the start of the winter term, and students can begin accessing it then in order to begin reviewing the materials.
Instructor
: This program is led by Professor Dr. Robert J. Kane, Department Head of Drexel's Department of Criminology and Justice Studies. Dr. Kane's expertise include democratic policing, police authority & accountability, and comparative justice systems.
2017 Program Calendar
Prior to departure, students are required to attend an introduction/preparatory session during winter term. Details TBD.
Arrival
: March 25, 2017
Return
: April 2, 2017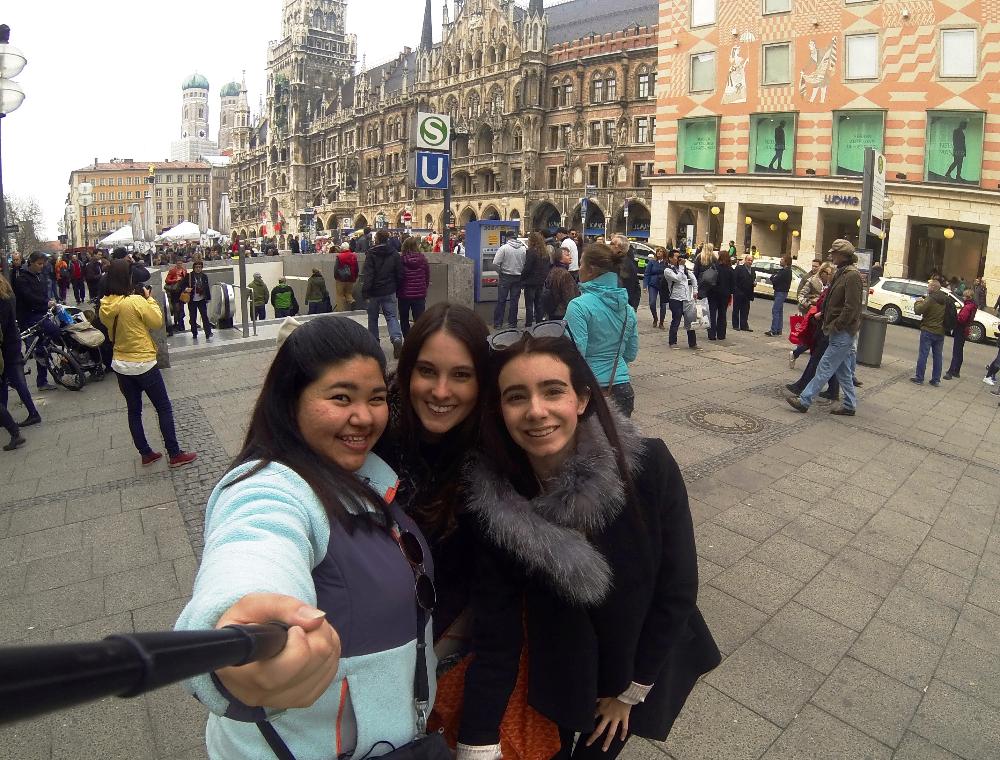 *Students may choose to extend their travel with days before/after the scheduled program, but must arrange independently.
Required Pre-Departure Meetings
Prior to departure, students are required to attend two pre-departure during winter term, which will cover the items below.
Both required meetings will be held on the Drexel campus in the early evening, and over food and beverages.
Pre-departure meeting #1
: This meeting will provide students with initial academic background needed for the trip. Prof. Kane will give brief histories of Germany and the Czech Republic, and then discuss their relationship to one another during the lead up to WWII and beyond. He will also discuss how the Nazi police system controlled people within their home area of Germany, as well as in an occupied territory abroad (i.e., what was then, Czechoslovakia).This
meeting will count for contact hours
for the CJS380 study abroad course that students will be registered for in spring term.
Pre-departure meeting #2
: Informational orientation that will cover the logistics of group travel (accessing money, cell phones abroad, safety, and the Rule of Three). Students will download Groupme to their mobile devices, which Prof. Kane will use to create a virtual group that will contain the entire itinerary. Finally, he will introduce the concept of maintaining a travel journal and will demonstrate a free travel journal app that works great across several mobile operating systems.
2016 Program Fee: $1100 (2017 TBD)
--Due Nov 15th: $25 application fee + $500 Advance Payment
--Due Jan 15th: $600 Final Payment
--All program fee payments are only refundable if student is not accepted or program cancels for unforeseen reasons.
*This program fee has been generously subsidized by the Dept. of Criminology and Justice Studies to reduce costs to students!
**ALL applicants will automatically be considered for a need-based scholarship to further reduce their expenses.
Included in Program Fee:
--Hotel accommodations in Munich, Nuremberg, and Prague
--All ground transportation overseas including subways, trains, buses, and airport transfers
--ICE train from Munich to Nuremberg
--Charter bus from Nuremberg to Prague
--Breakfast daily
--Welcome dinner (first night in Munich)
--Closing dinner (final night in Prague)
--A few meals during the trip
--Admission to cultural heritage sites and museums
--On Call emergency evacuation insurance
Expenses Not Included in Program Fee (all expenses below are estimated)
:
--Round trip airfare ($1300)
--Lunches and most dinners ($250)
--Passport ($140)
--Spending Money ($150)
--Non-US citizens may be required to apply for a visa
**Students will be provided a suggested flight itinerary with arrival into Munich and departure from Prague
| Term | Year | App Deadline | Decision Date | Start Date | End Date |
| --- | --- | --- | --- | --- | --- |
| Spring | 2017 | 11/15/2016 | 11/21/2016 | 03/25/2017 | 04/02/2017 |