Programs

Brochure
This page is the brochure for your selected program. You can view the provided information for this program on this page and click on the available buttons for additional options.
The Program
Experience a new culture and new surroundings, in one of the coolest cities in the world!
The Drexel in London program is open to ALL majors and to both Drexel and visiting students. This program reflects Drexel's calendar and is offered every term! Courses are taught by both Drexel and British faculty. During their three months in London, students take four courses from a variety of disciplines. Courses are designed to take advantage of London and offer students a unique opportunity to internationalize their education. Each course includes field trips to give students full exposure to the many aspects of London.
Academics
During the 3 months in the Drexel in London Program you will take 4 courses and earn 18 quarter credits. Students earn Drexel credits and Drexel grades. Course offerings include: marketing, international business, literature, design, art history, British culture, and other subjects. *Each class is comprised of a core course and an independent study, for a total of 4.5 quarter credits. All course offerings are tentative and subject to change and enrollment minimums.
Drexel in London course offerings 2013_14
Drexel in London Course Descriptions

Summer 2014 Special Courses:

VSCM 465: Zine Design – summer session 1: This course investigates the unique print format of zine design. Students will create either a single issue or multiple volumes (a series), that communicate(s) a sense of place through the visual and typographic investigation of author, object and place. The physicality of the zine—the cover and interior stock, the tip-ins, diecuts, embossing and/or debossing, binding, etc.—should support the core concept. Students will investigate their chosen direction through cultural immersion, resulting in a product that fully reflects the culture that informed it.

VSCM 465: History and Practice of Typography – summer session 2: This course will familiarize students in the history of printing combined with a component that will allow students hands-on experience with letterpress printing and typography. This course will consist of a combination of presentations on the history of letterpress printing, the art of type design and production, field trips to visit examples of early printed books in collections and libraries, and instruction in typesetting, book design, and printing using the letterpress. The hands-on portion of the course will include assignments relating to letterpress skills and design, with instruction provided by the staff of the St. Bride Institute and Library in London. The course will not only familiarize students with the terminology, technology, history, and cultural significance of printing beginning in the mid-15th century, but also give them the opportunity to select and set type and gain a deeper understanding of the subject.

Fall 2014 Special EAM Course offered (one of the following)

EAM 401 Writing for Arts Managers: Focuses on non-marketing writing, with a significant portion of the class focusing on the development and writing of proposals seeking funding for arts organizations. The course covers in-depth the standard elements of a complete professionally prepared proposal, as well as exposing students to alternate formats.

EAM 321 Box Office and Venue Management: Focuses on the operational management tasks. Students explore the marketing and promotional component of box office management, the use of technology and ticket sales, and managing people.


Which Term Should I apply for?
Certain Drexel majors have a specific term that has been pre-selected by their department as the best term to participate (see below). If your major is not listed below, we encourage you to meet with your academic advisor to discuss the best course options and most suitable term for you. Because Drexel in London is offered every term, most students are not permitted to request a co-op cycle change in order to participate in the program.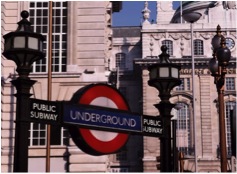 * Design & Merchandising - summer term junior year
* Interior Design - summer term junior year
* Graphic Design - summer term sophomore year
* Nursing & Health Professions - spring term sophomore, pre-junior, junior year
* Music Industry (Business Track) - spring term junior year
* Entertainment & Arts Management - fall term

The Experience
The Drexel London Center, operated in partnership with the Foundation for International Education (FIE), http://www.fie.org.uk is part of FIE's Metrogate Study Center located on Queen's Gate Terrace in South Kensington. Living accommodations for students include dormitory-style bedrooms and several suites, with shared kitchens on each floor, private bathrooms in most cases, as well as a common area on the ground floor for lounging around on those rainy London afternoons. There are kitchens on each floor equipped with a microwave, pots, pans, dishes, etc. Students will generally be placed two or three to a room. All residence halls have wireless internet access as well as 24/7 access to the computer lab. Students studying on other university programs will also be living in this building, providing for a nice mix of interests to your living situation. Classrooms are located just around the corner in the Foundation House located at 114 Cromwell Road. American and Canadian citizens do not need a visa for this program. Students with other nationalities should confirm with the British Embassy website to confirm visa requirements.
Read what Drexel students have to say about their experiences abroad as they blog for the study abroad office.
Visa Requirements: Please review the FIE UK visa guide to determine whether you need a visa, pre-entry clearance, or a Tier 4 visa.
Scholarships
This is a Drexel sponsored program, thus all of your financial aid travels with you. If you are interested in seeking additional funding, you should considering applying for a study abroad scholarship. Refer to the Scholarship & Funding Opportunities page or the Money Matters section of this website. Remember that scholarship deadlines may be much earlier than study abroad deadlines, so plan accordingly.
Drexel in London Scholarship: The Study Abroad Office will award two $500 need-based scholarships to Drexel students for both WINTER term and SPRING term. If you would like to apply, please complet the scholarship materials in your online application.
Drexel in London - Sharif Rahman Memorial Scholarship: FIE established the Sharif Rahman Scholarship program in 2003, in memory of their late Chairman. The $1,000 scholarship is open to Drexel students during the FALL term. Application is by competition. Students can choose from three application routes: an "Importance of Study Abroad" route, an environmental initiative route and a charity initiative route. These various pathways provide students with the opportunity to engage in meaningful cultural immersion and social responsibility projects and activities.
| Term | Year | App Deadline | Decision Date | Start Date | End Date |
| --- | --- | --- | --- | --- | --- |
| Winter | 2015 | 09/01/2014 | 10/01/2014 | TBA | TBA |