Programs

Brochure
This page is the brochure for your selected program. You can view the provided information for this program on this page and click on the available buttons for additional options.
Drexel in Hong Kong: Hong Kong University of Science and Technology (HKUST)
Hong Kong, Hong Kong
(Exchange Program)
The Program
The Hong Kong University of Science and Technology (HKUST) Exchange program is for College of Engineering students and Lebow College of Business students. HKUST is coeducational, with a total enrollment of approximately 9,100 students. It is located a half hour by public transit from Hong Kong island and sits along the coast.

The Hong Kong Special Administrative Region of the People's Republic of China (commonly known as Hong Kong) is home to over 6.9 million people. Literally translated as 'fragrant harbour', its name traces to the 18th century when fragrant wood products and incense were traded. Located on the southeastern coast of China and bordering Guangdong Province in the North, it is one of the most densely populated cities in the world today.
Most of Hong Kong's ethnic Chinese residents speak the Cantonese dialect. English is widely used, as Hong Kong was a British Colony from 1842 - 1997. The use of Mandarin (or, more properly, "Putonghua") has also been increasing since the territory returned to Chinese sovereignty in 1997.
Hong Kong may be famous for its urban landscape, but almost ¾ of the land is rural. Due to its compact size, one can almost plunge into the breathtaking natural landscapes afforded in our country and marine parks and return to the bustling city within minutes! Refer to the links on the side to find out more!
Please note: The exchange program for the 2013-2014 academic year will be limited to roughly 3 slots in both the Business school and the Engineering school. Students applying to this program are encouraged to select an alternate program as well such as Drexel in Singapore.

The Academics
All courses are taught in English, except some courses in Social Sciences and Humanities. HKUST is a young and dynamic university established in 1991. It consists of 4 academic schools: engineering, science, business and management, humanities and social science. Despite its short history, HKUST has been consistently ranked among the top 25 technology universities in the world by the UK Times Higher Education Supplement every year ever since the survey was first done in 2004.
Coursework
HKUST offers a wide range of undergraduate majors in engineering such as chemical engineering, civil engineering, communication engineering, computer science, electronic engineering, environmental engineering, information engineering, logistics management and mechanical engineering. They also offer a minor program in bioengineering for undergraduates.
Business courses are offered in the following subjects: accounting, economics, finance, informational systems, business statistics, marketing and management.
Exchange students can also choose undergraduate level courses outside the School of Engineering and the School of Business and Management as long as space permits and students fulfill the course prerequisites.
Most courses at HKUST carry three credits, with three hours of lectures per week. The normal study load for exchange students is five courses per semester, adding up to about 15 credits. As an exchange student you will need to take the equivalent of a full time load at both HKUST and at Drexel.
For more information about the courses offered at HKUST please consult their on-line Course Catalog.
Course Equivalencies: HKUST - Course Equivalents.xlsx List of courses at HKUST that have been approved for Drexel equivalencies. If you would like to take courses that are not listed, you will need to get equivalents approved by the appropriate department. For example, if you want to take a sociology course for Drexel credit, the Sociology Department at Drexel must pre-approve the course and equivalency.

Grading: Students are taught and graded by HKUST faculty at Hong Kong Univeristy of Science and Technology. University. Grades are noted as "CR/NCR" on their transcript and will NOT affect their GPA. In order to receive CR students must earn a "C" or above at the host institution

Program Calendar
HKUST is a semester based school which means that you will have to adjust your Drexel schedule in order to study abroad.
Fall semester: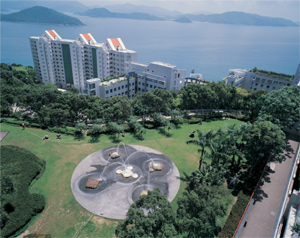 Late August/early September - late December. Students must leave spring/summer co-op early.
Spring semester: Late January/early February - end of May. Students must leave fall/winter co-op early.

Summer Term Program - New starting summer 2014!
Students now have the option of attending HKUST during their summer term. You must be scheduled for summer class in order to participate in this summer program.This opportunity is open to all majors and has no language pre-requisite.
Program Dates: June 23 - August 15, 2014
Students take 3 courses at HKUST during their summer term. In order to maintain a full time summer course load, students must take a minimum of 12 Drexel credits. Students may choose to supplement HKUST course offerings with an Independent Study or Online Course to meet this requirement. The list of courses will be available in mid-January.

Summer students will live in on-campus dormitories and will take classes alongside other international students. Learn more about here: HKUST's summer program.

The Experience
Lying at the heart of Asia and the southern tip of China, Hong Kong is not only one of the world's major business and financial centers, but a unique place where ancient Chinese traditions are interwoven with a fast-paced, cosmopolitan, 21st-century lifestyle that incorporates the latest technological and trend-setting advances. Within the Chinese empire for more than 2,000 years and with 150 years of British colonial influence, the city offers a rich heritage and a diversity that few other places in the world can rival.
Read more about the program from our Student Bloggers currently at HKUST!
Housing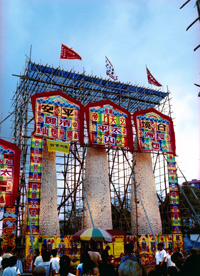 : On campus, there are residence halls and university apartments. Inbound exchange students are strongly encouraged to stay on-campus and share their university life with local students. Application forms and detailed information on on-campus housing options can be found on the International Students Service's homepage. Students should download the housing application form and return it to the Student Housing Office by the deadline specified on the website. Alternatively, students may return the form to the School of Engineering for forwarding to the Student Housing Office.
Visa: Anyone without the right of abode in Hong Kong must obtain a student visa to study in Hong Kong. The most efficient way to apply to the Hong Kong Immigration Department for a visa is via HKUST. HKUST will send a visa application form to each student with the admission package. After receiving the completed application form from the student, HKUST will process the application on the student's behalf.
Money Matters
Students are billed their normal Drexel tuition and keep all financial aid during their term abroad. The study abroad program fee will be billed to students' Drexel accounts. Please refer to the program Budget Sheet for cost details. If you receive Federal Work Study, consider applying for the Study Abroad Online Journalist work study position (only available to students after accepted into the program). To seek additional funding, review the Scholarship & Funding Opportunities. Students who receive Federal Pell Grant should apply for the Gilman Scholarship. Remember that scholarship deadlines may be much earlier than study abroad deadlines, so plan accordingly.
There are currently no active application cycles for this program.